"return to origins" exhibition
This exhibition is composed of paintings from the songlands series - produced in Canada and the whale-back and Heron Clan series - produced in Scotland.
these works represent a deep psychic exploration of origins and the painter's response to this process.
The precursor to this work had been 6 years of transformational painting on the conwy estuary in north wales, uk. An intense focus on the powerful tidal movements revealed dynamic sea-scapes of mirage and shape-shifting remnants. this primal process distilled into a reconditioning of both the painter's eye and a neurological attunement to wild nature. This brought about a remarkable expansion of ecological consciousness and HAS laid down the core ecological foundations for allan's further work and RESULTED IN THese VERY unique SERIES OF PAINTINGS.
The first series 'Songlands' was produced on the edge of wetlands on the shores of Lac Massawippi in Quebec Canada. In the Spring of 2015 after a particularly severe Canadian Winter - a great chorus erupted from the wetland frogs. Allan's then 2 year old daughter called this cacophony 'the songing' which gave the name to this particular series. Allan was able to make an exceptional attunement to the elemental nature of Eastern Canada and the ancient presence of aboriginal humans. By responding to the place through his own aboriginal roots he made an intimate connection with its ecological powers and powerful aboriginal psyche. These experiences expanded his consciousness of ancestry and in particular aboriginal custodianship of these lands from within nature.
This lead him to seeing his paintings as apertures from which he began to draw out ancient 'image-stories'. He also began to extend the titles of paintings into 'incantations' that aid in the understanding of their stories. This whole process allowed him to reconnect to the original ecological mind - our aboriginal nature. The Songland paintings were a turning point in his ability to paint with an aboriginal consciousness.
At the end of 2015 Allan arrived back in Scotland where he built a studio close to the banks of the River Tweed. His encounter with a number of significant trees lead to a focus on the Old Caledonian Wild-woods that once covered the area after the last Glacial Maximum. This lead to a shift that brought his attention to a great 'Whale-back' being swimming in the landscape, the remnants of a 400 million year old volcano. An elusive being - sometimes there, sometimes not with its ever-changing form and colour. Allan's ability to form an intimate relationship with this elemental being provided an entry point - a cleft in the visible world. This initiated a new series of work that then enabled the beginning of a psycho-archaeological exploration of the early humans of this particular place and their ecological attuned relationship with nature. His painting was again being shaped by the retrieval of ancient psychic images and soon became a primal process of mixing and changing form - flora, fauna and Earth. He felt he was also being cast as an intermediary in the process. These developments were charging the landscape with an arc of primordial energy - fusing his learnings from origins into a view of nature as a totemic landscape - nature as the greater mind.
While this striking development was unfolding he had a sudden visitation from a river heron - right outside his studio. The encounter was experienced in suspended time. He watched herons on the salmon river on a daily basis while out walking and was aware of a distinct admiration for the heron. But this visitation struck a deep chord and he suddenly understood more intimately for the first time, what it would be like to have a totemic relationship with another species. It meant that through an intimate identification his eyes were open to a different orientation and he saw a connectedness throughout the landscape that hadn't been possible before. There was a dynamic fusion of origins and present which immediately initiated a new series of work. The powerful visceral experience of this fusion of origins and present thrust him into not only a totemic relationship with the heron but also across the full panorama of the landscape. Immediately there began a series of events in the wild nature around him with the Heron at the centre that drove his 'image-making' production. This new work has been titled the 'Heron Clan' series. The series began with the Heron as clan and has progressed to the Heron as initiator.
Allan is currently involved in two parallel painting productions. Alongside the 'Heron Clan' that deal with dynamic events in nature in the present he is continuing the 'Whale-back' series focusing on the Mesolithic peoples of this area, specifically on their ability to survive and prosper within a deep attunement and balance to nature.
Dedication: I dedicate the series of Songland paintings to the First Nations people of Canada past, present and future and in particular, the Abenaki people of 'Dawnland'. I also dedicate the Whaleback & Heron Clan paintings to the Mesolithic People of Scotland - Allan Renshaw
Curation: This exhibition has been curated by Katrine Rustad. It has been curated according to tonality and balance between paintings and the incantations themselves, resulting in pairings that have a particular cadence with each other - creating an optimal viewing experience both collectively and on an individual basis. We hope you get pleasure from the paintings and that this Return To Origins exhibition inspires you to subscribe to our mailing list.
Clear sight
Piercing darkness
These messengers out of nature
are not lead astray
Solemn pranksters,
Elaborate dancers
These Raven Head
Conduct the acts of sublimation in nature
Mediating life and death
For the hunter-fisher people
In the beginning, the Stellar oracle opens
And the Earth ascends into the Northern Sky
The She-Shamen Collective dance
Balancing the negative + positive charge
Conditioning the Earth
They are the touchstone of existence.
Shamanic voyageurs
Stretching their bodies across the worlds
Across the Underworld
- where we must come
Across the Sensuous world
- where we must live
Across the After world
- where we must go
Across the Primordial world
- where we must exist
Land of ancient beings
Songing its sacred rite
Calling out our origins
Across the parallel worlds
Joining what is forgotten
Our living soul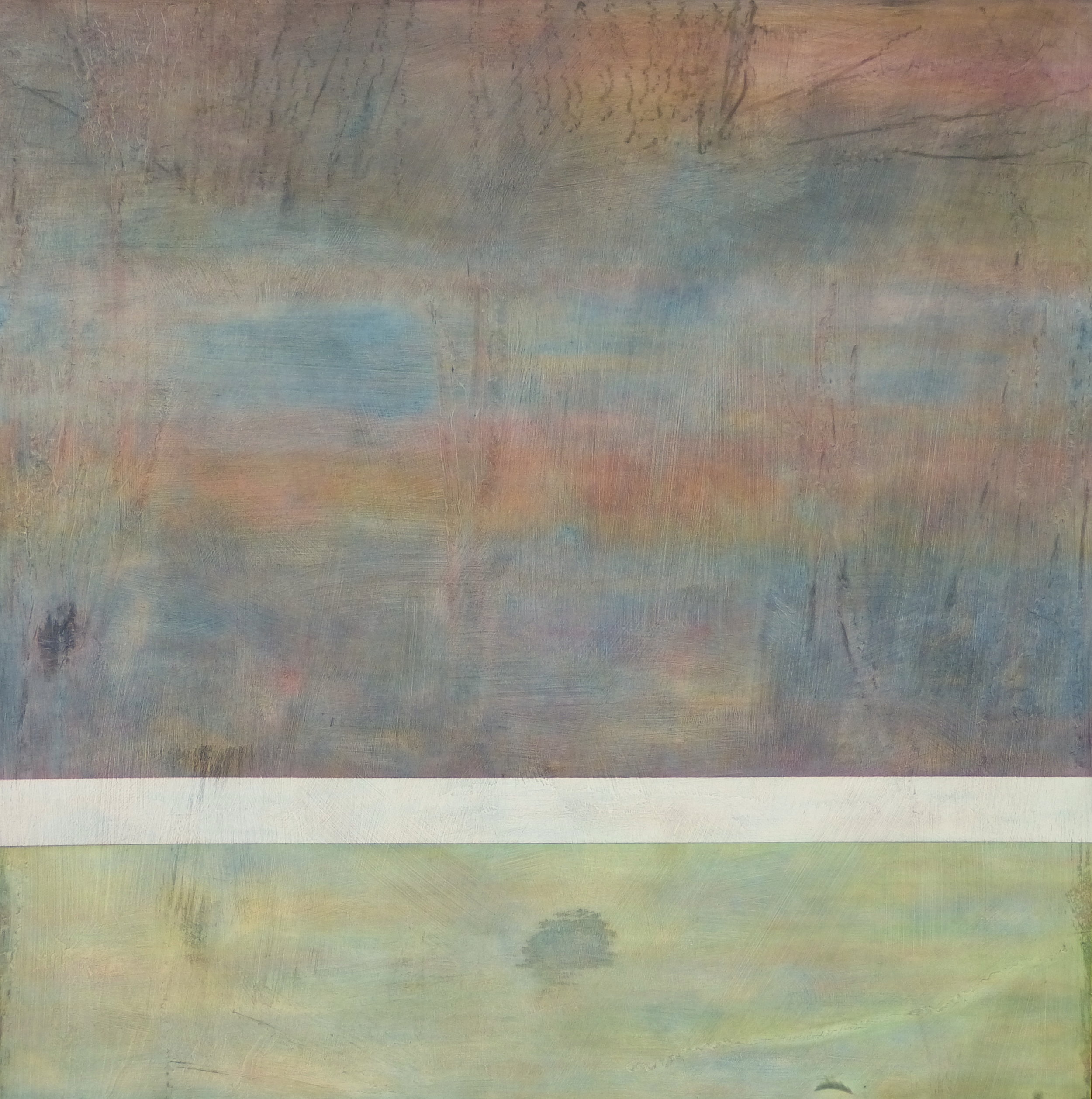 Their cries echo full of portent
A proclamation
A prophetic sign
A marvel
An act so extraordinary
A great choir of frogs songing the signs
of spring over Dawnland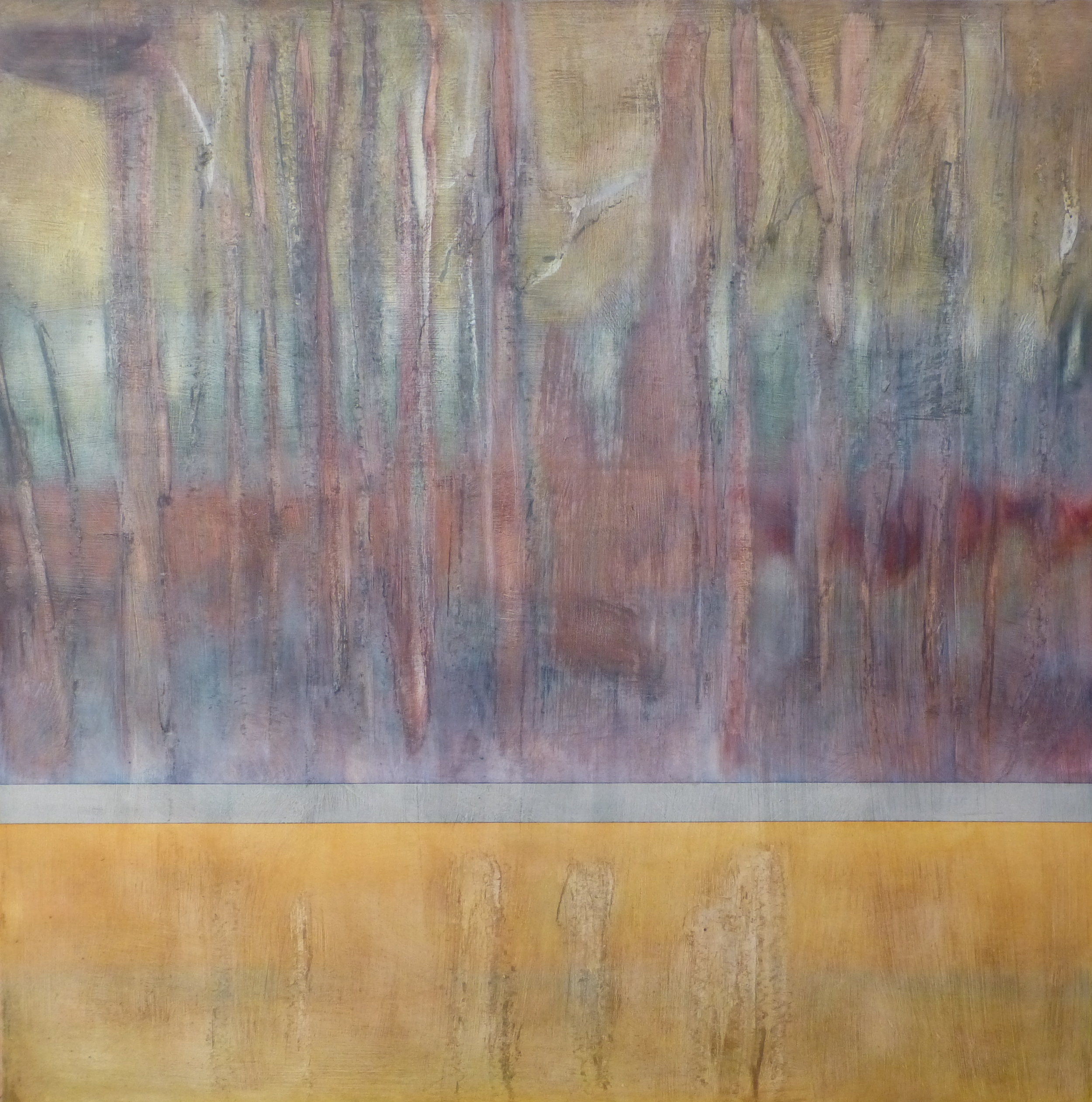 These spirit beings,
Embedded in earth
Ancestral originators
Communing in nature
Shimmering across time
Transmitting their super-natural
intelligence
Sacred primordial creature
Fecund wisdom
Dancing in the reverse current
she does not resist
Unbreakable bonds
Always on her way, to her beginnings.
At the creation of the day
We have the meeting of the River Totems
Our lunar initiator
in perpetual motion
The penetrating intelligence of our sun
Erect + motionless
They come to speak of the well-being of our River
They make home on the Great River
Vigilant, attentive, intelligent
Stillness
A lesson in self reflection
Ecological care-takers
They only take what they need
Beautiful and magnificent in nature
Generation after generation after generation
Arrow Flight
Heron hunter
Nature's fates merge
Initiating a transmutation in the collective..
In this shape-shifting Wild-wood
The story of the landscape is made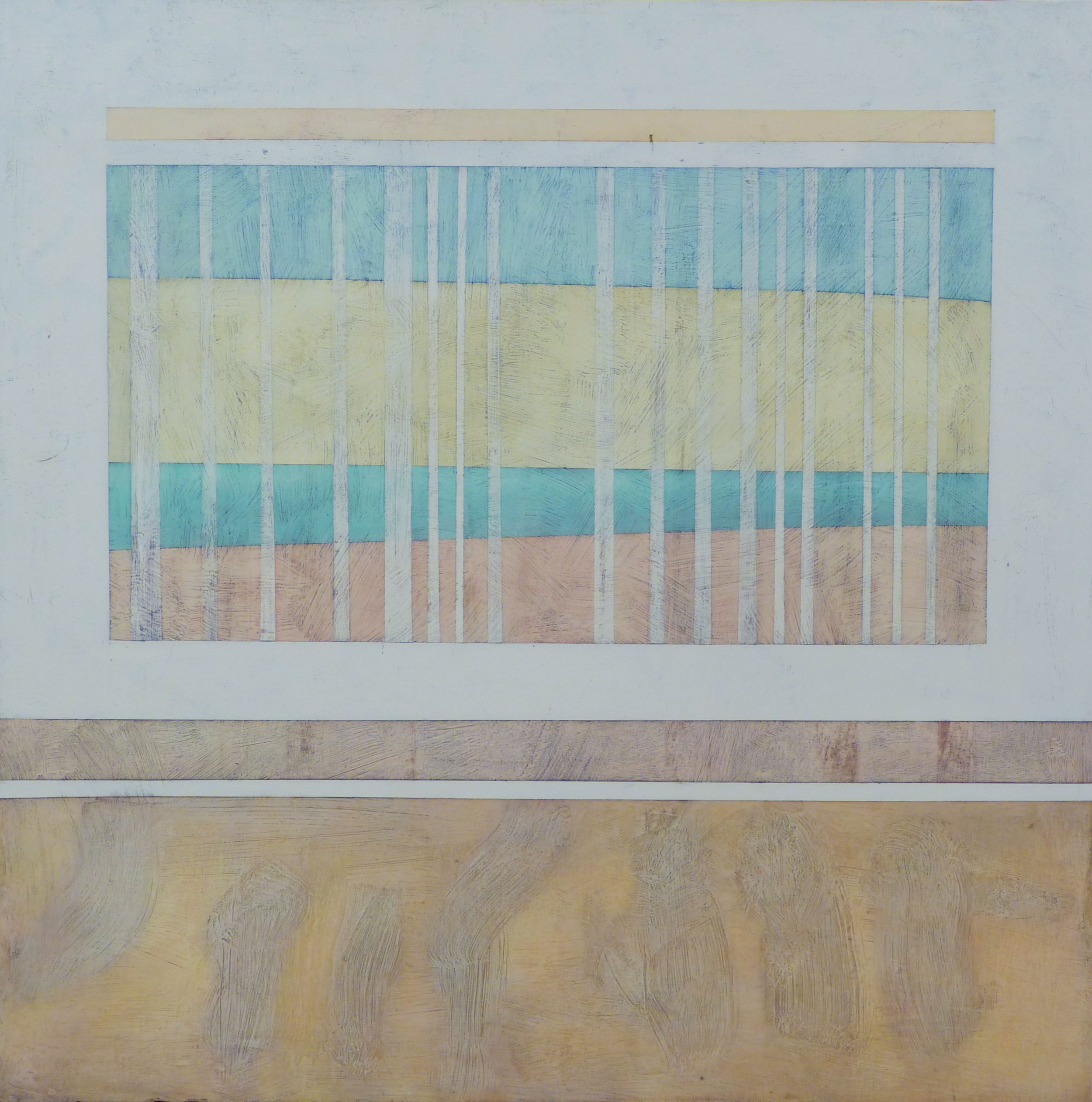 Invisible wild-woods
An imprint on our ancient psyche
Whose memory
Speaks of our Origins
From those spirit stands
This Northern Henge
Our sacred enclosure
Our grave pit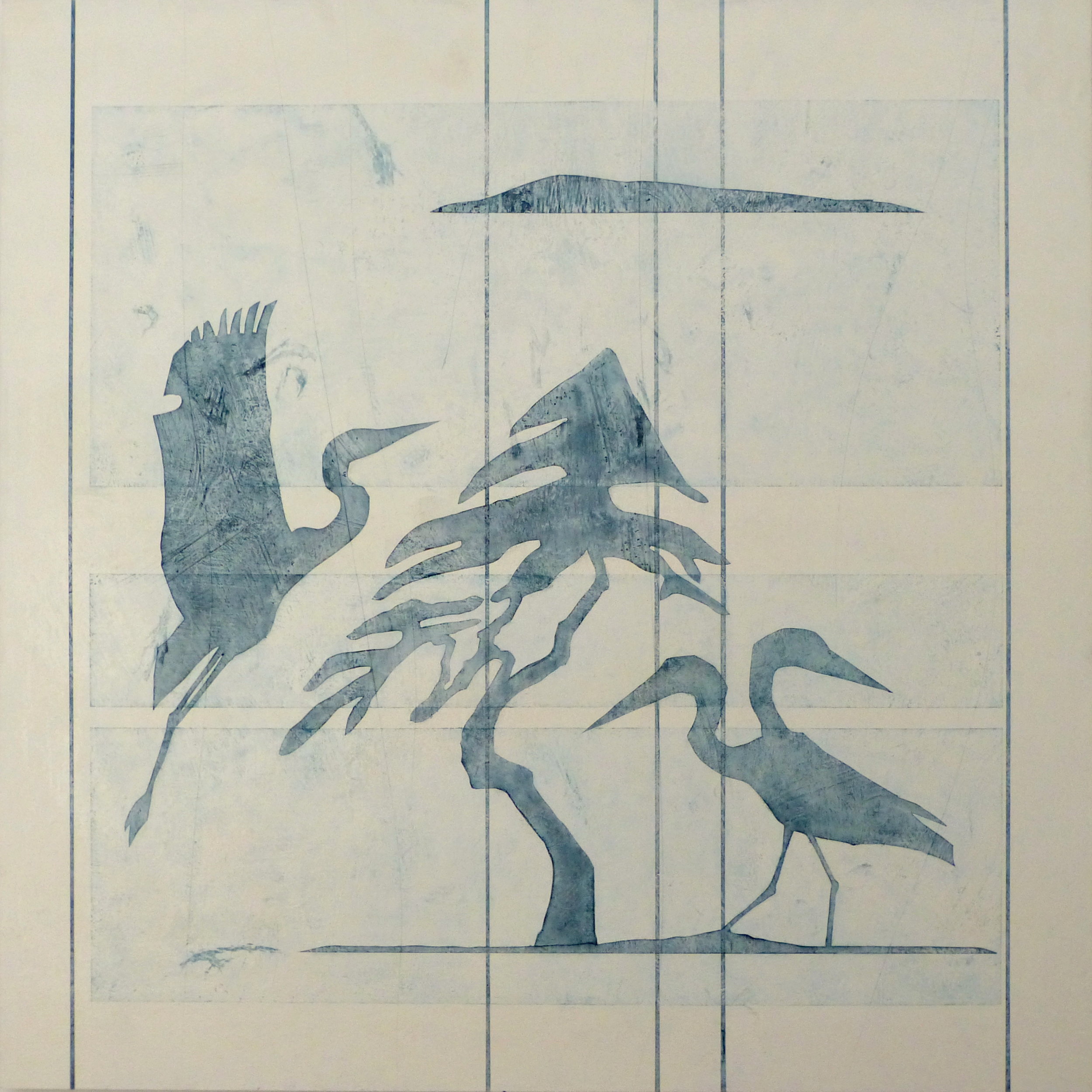 Growing small
In the Old Merse Marsh
The March Tree
Shows its lonely beauty
Totemic heron
are its companions
Bearing witness
to Collective Wisdom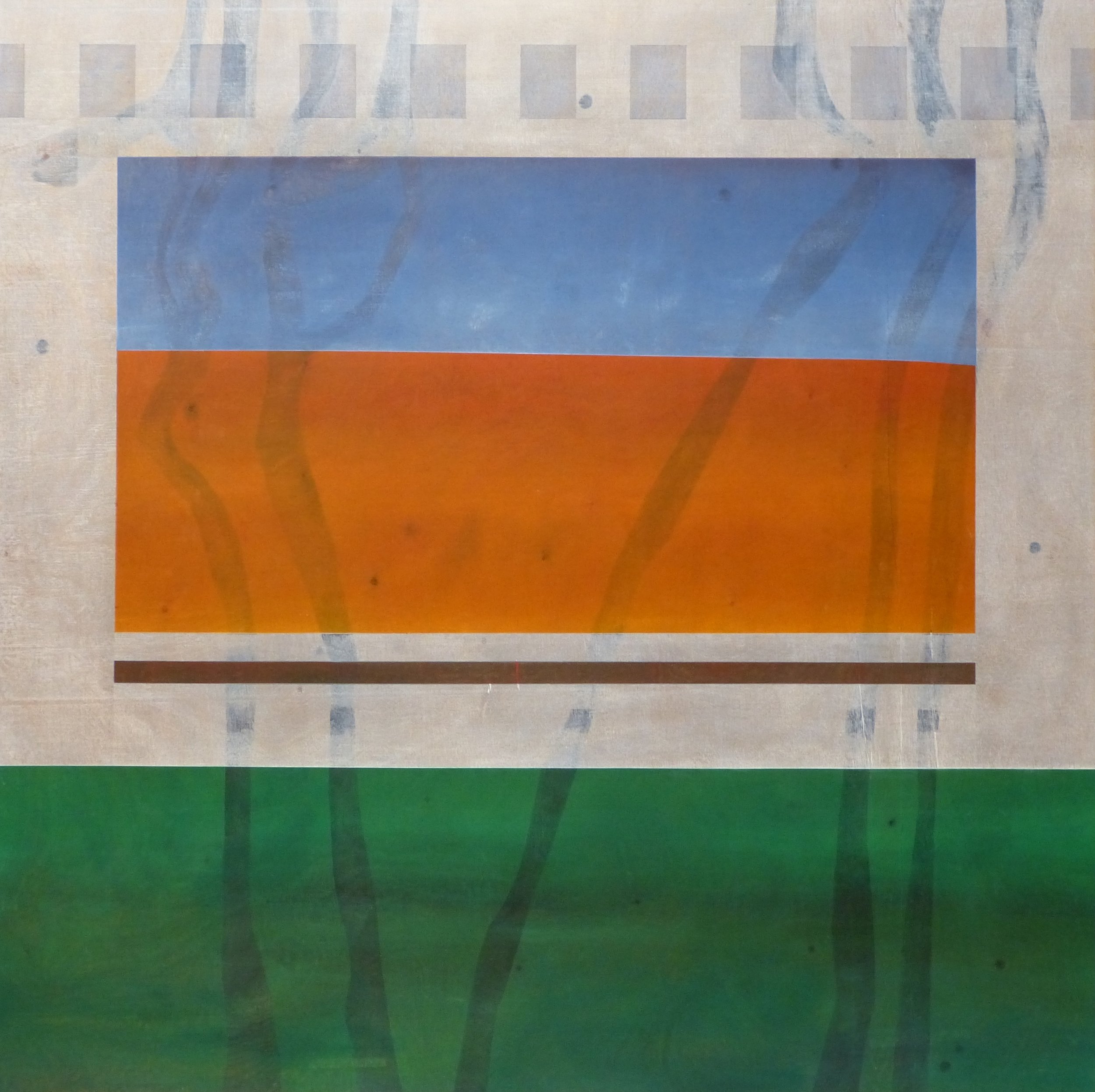 Clefts in the totemic underworld
Lying hidden in this landscape

Remnants of the volcanic
Allowing entry to the invisible
Shape-shifting journeys,
Into the ancient collective
The old forgotten story
Of this crimson veined land
As the magmatic web flows
The Earth transmutes
Animal and element are mixed
In alchemical evolution
The Whale-back being has its beginnings
As the ancient Fire-bird ranges across water, air and land
Ancient figures,
Hidden out of time

Emerging from the labyrinth
Into a discordant present
They move through the primordial screen
Arousing connection to aboriginal identity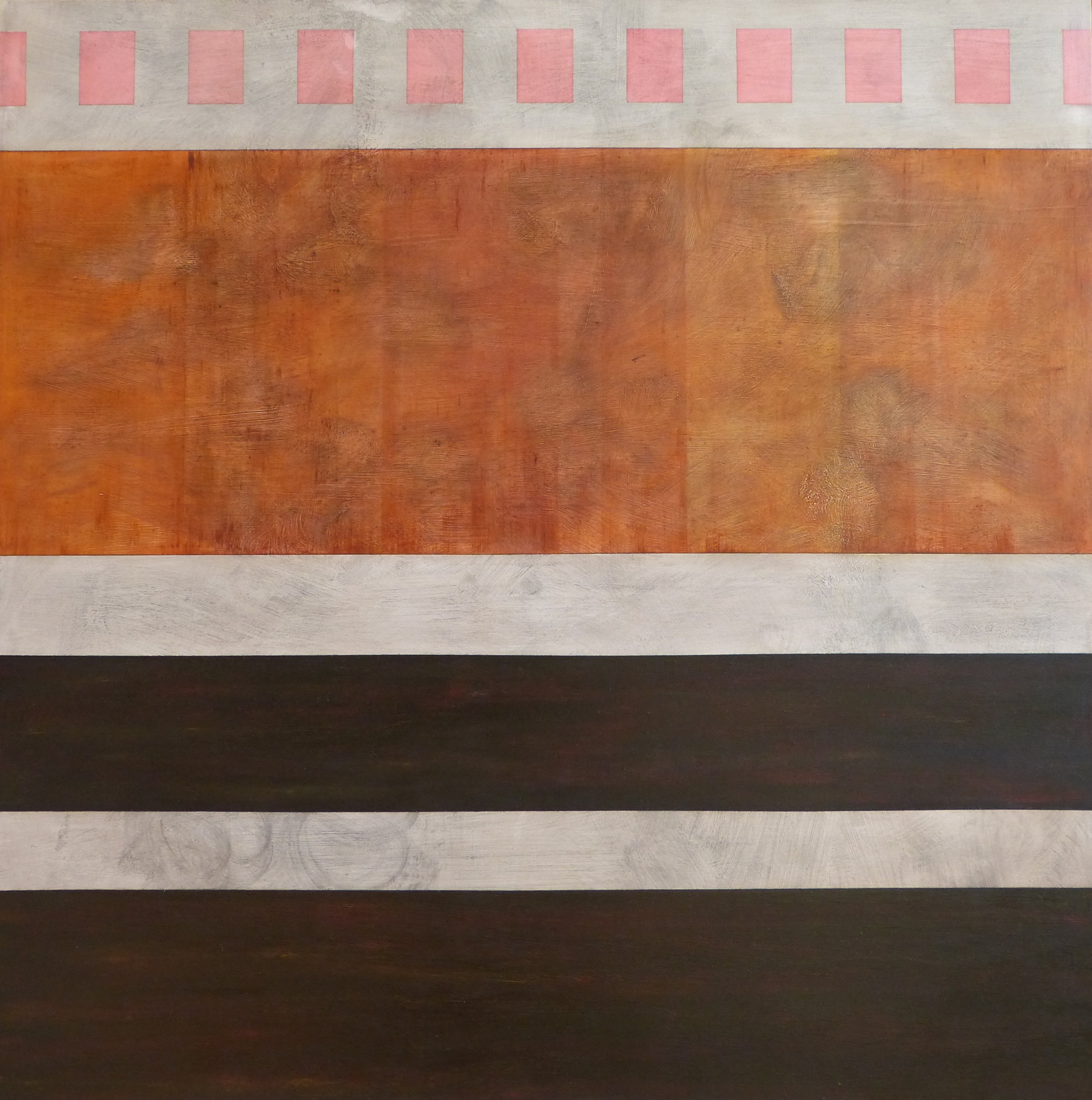 Pink forest
Fecund lair
Primordial gold
Earth Mother
The people of the 'Big Deep' remember
Their land of the rising sun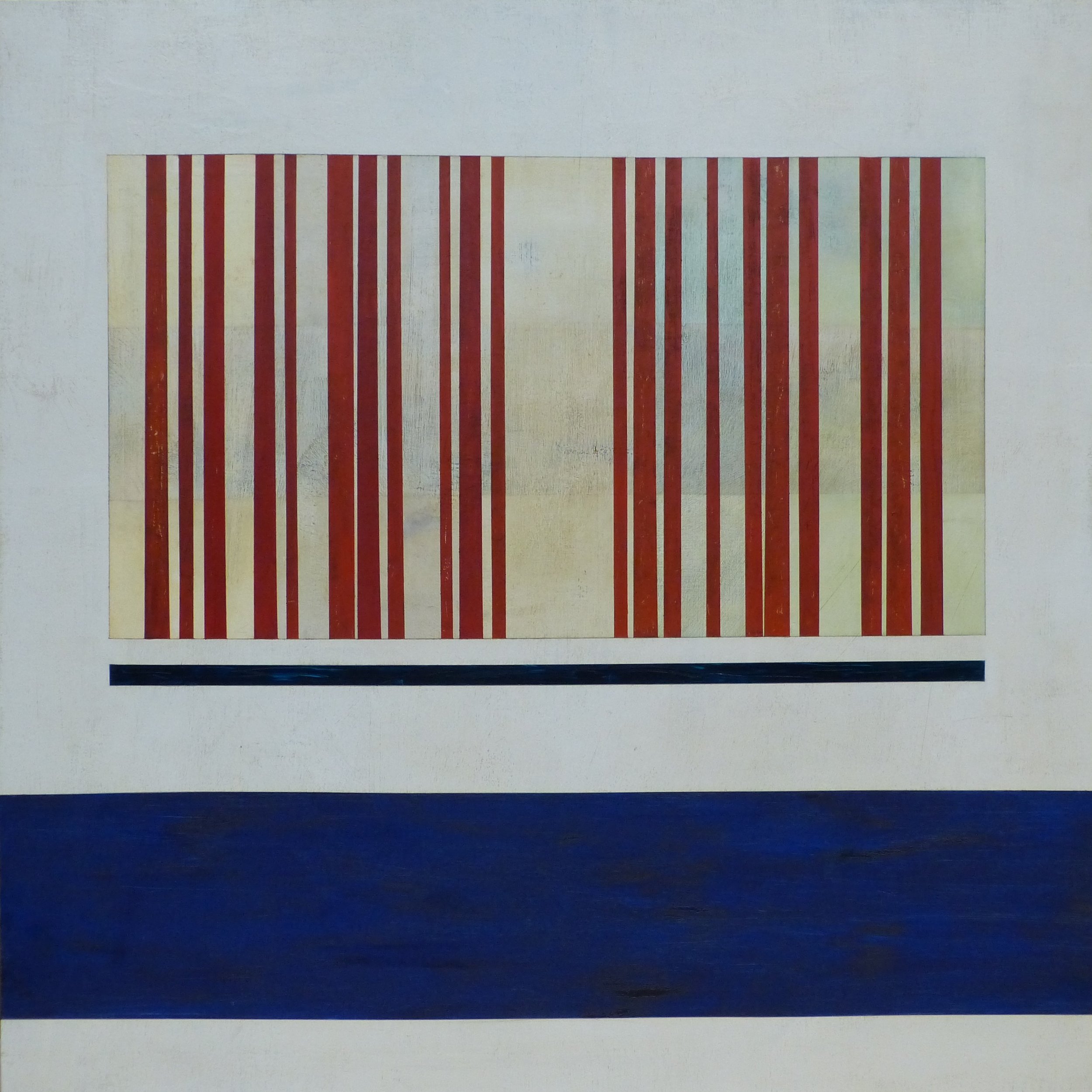 Old Caledonian Remnants
With their ancient spirit story
Living on the flowing blue
But still in changing times
Cleaving to their acid roots
Making home in the hard place
They speak to us of ourselves
Of the origins of our identity
Remembering the radiating body of the ancestral archetype
And the grid formality of its force-field
Recurring together
Existing together
The synchronous flapping of the hummingbird's wings
The sun stretching her parallel streams of bloodline over Dawnland
This translucent screen ascends
Our ancient ancestral presence
On the opposite side
Behind our cultural level
Embedded in the deeper stratas of nature
Their amber and indigo presence emerge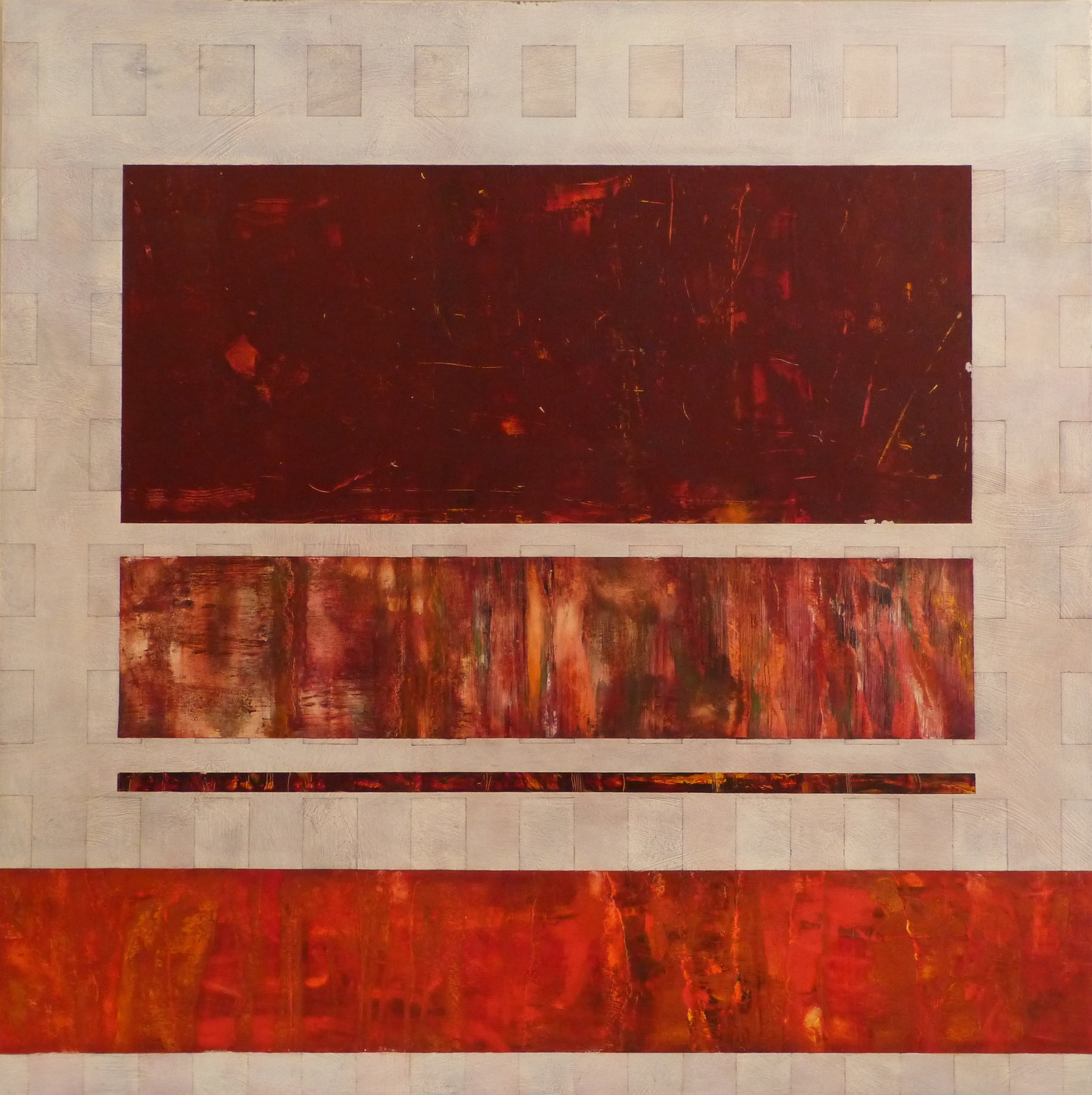 The Shaman waves his magic stick
Stirring the magmatic strata
The ancestral superstructure
Ascends in primordial space
The blood sky awakens
'Ghostlands' is born
I come to this place
And look upon this ancient Salmon River
I am a stranger
With no foot-hold
But I am in touch with a memory
At first, I see dimly
Then the Ghost Pines appear
And my soul is illuminated